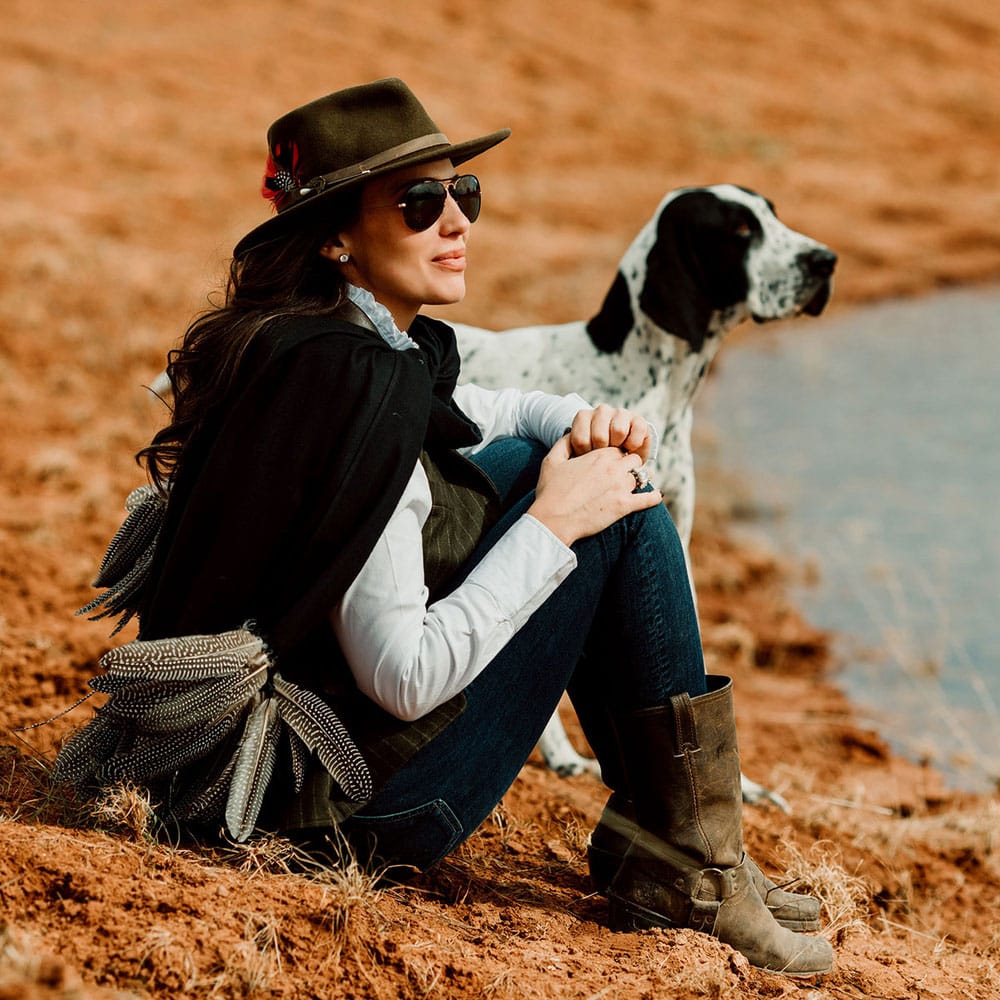 I grew up on the southern coast of Maine, hunting upland birds and waterfowl while training bird dogs with my father in the 1990s. As my growing interest in big game hunting expanded, I dreamed of owning my own safari company in Africa (not the typical dream of little girls). After convincing my reluctant parents that I was "old enough," I started working in South Africa in 2000, at the age of 15, during my summer holidays for Numzaan Safaris. By 2005, I created a bird hunting company in South Africa that catered to international wingshooters. I offered driven guinea fowl shoots and classic bird hunts for spurfowl and francolin behind English Pointers and German Shorthair Pointers (dogs that I trained personally and ran in field trials throughout South Africa). This company was featured on an Expedition Safari TV show with Mike Rogers, Jr., Orion's "10 Best Places to Bird Hunt," and guiding Andrew Zimmern's for quail on Bizarre Foods America.
My education and career path in Africa took me from the high-end safari lodge management in Kruger National Park to the gritty over-landing industry driving Land Rovers up through southern Africa to wildlife game capture assignments in Namibia and completing my Private Pilot's License at the Pretoria Flying School. I later started eco-tourism and nonprofit consulting with rural, native communities and business development projects in southern and eastern Africa. While in Africa, I was able to hunt extensively throughout the continent with my father on our annual "father-daughter hunts."
In 2007, I moved back to the United States after an attempted hijacking and break-in to my house in Pretoria. Instead of moving back to Maine, I completed my Master's Degree in Philanthropic Leadership from the University of Denver and currently live in Texas. I own and operate Rock Environmental, LLC, an international nonprofit and development consulting firm. This allows me to combine passions for strategically linking government, indigenous people, donors, and private sector stakeholders through conservation and nonprofit ventures worldwide.
My hunting was highly personal and private, something I only shared with friends and family. However, that changed after September 2018, when a field photo of a leopard I had hunted in Namibia was illegally obtained from the Safari Club International Record Book website and went viral. After the first week of death threats and bombardment of hatred, I realized that the anger was not directed towards me but all hunters and hunting. I saw that the question I was genuinely being asked was, "Why do you hunt?" I better understood the need to be a modern storyteller and articulate the why - to try and be an advocate for my internal story and share with the world the emotion, the adventure, and the journeys beyond the "trophy photo." Through my blogs and social media posts, I hope you can better understand my "why" and be able to find the words and images that help tell our shared story as hunters.
Over the past 25+ years, I have harvested 31 species of game birds and waterfowl, over 160 individual species of big game, and hunted successfully on six continents. Initially, with my father, Joe Hosmer, and now with my husband, Ricardo Longoria, we hunt throughout the world. I hunt extensively with a crossbow, rifle, and shotgun.