HONOR THE HUNT
Posted Mon Jun 7, 2021
Some people are born with an untamable wanderlust and thirst for adventure, such that no conventional office job or traditional nine-to-five will ever satisfy them. Britt Longoria embodies this mentality. Raised on the southern coast of Maine, she grew up training bird dogs with her father and hunting upland birds and waterfowl, dreaming of one day moving to Africa and owning her own safari company. By 15 years old, she'd begun spending her summers in South Africa, working for a safari-hunting outfit. By 20, she'd founded her own bird-hunting company in South Africa that catered to international wingshooters. Since then she's gone on to enjoy an enviable career as a guide, big-game hunter, pilot, philanthropist, consultant, and business owner. Britt graciously agreed to a Q&A with The Ultimate Predator, in which we were able to learn more about her experiences and her perspective on hunting.
Read Story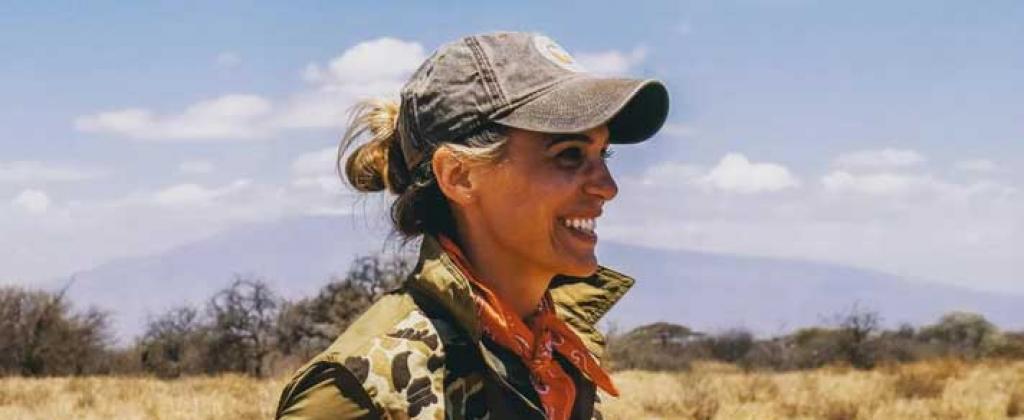 Sat Mar 13, 2021
Everything has to eat
And humans are a delicious meat
For such a little poke
They really are no joke
Wed Jun 9, 2021
Hey what's up guys we are back and here is a special episode for all you ladies that are wanting to start exploring and traveling the world hunting Britt is one of the most accomplished female hunters in the industry and shares a bunch of knowledge on her experiences around the world! Don't worry fellas it's a good one for you as well!
Mailing List
Stay up to date with all of my adventures.
Please enter a valid email address. I promise not to spam you.
My Latest Adventures
View my latest Instagram Adventures.