Safari Club International's Diana Award Recipient, Britt Longoria
Mon January 31, 2022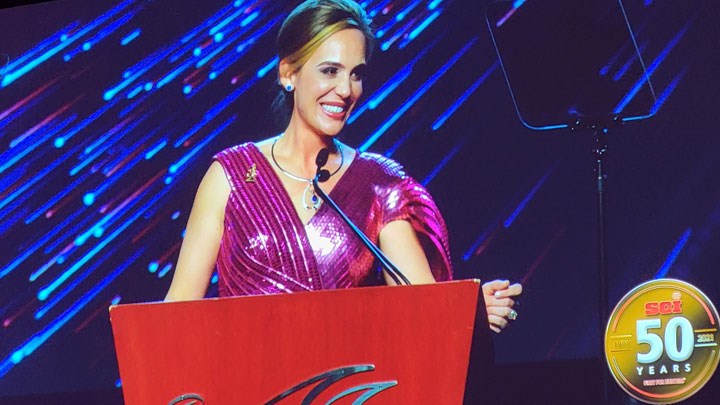 Thank you, Mike, and Robbie, for the beautiful introduction.
It is a humbling honor to receive Safari Club International's Diana Award, sponsored by the NRA Women's Leadership Forum. It is especially meaningful given this is SCI's 50th Anniversary!

This accomplishment is not something I did alone, and many others deserve to share in this award.

Thank you to the past Diana Award recipients for their mentorship, selection, and sisterhood. A group of women that embody the concept of women empowering women.

Thank you also to my husband, Ricardo Longoria, for loving me and believing in my wildest dreams.
And to my mother, Sandra Hosmer, for your guidance and understanding of the spiritual elements of my journeys and for instilling your philanthropic values.
And especially to my Father, Papa Joe, for passing down your sense of adventure, exemplary ethics, and unwavering pride in all I do.

It is such an honor to be recognized by the past Diana Award recipients, legendary women hunters who I have always been in awe of, as well as by Safari Club International; an organization – a family – I have literally grown up within. As many of you know; hunting, wildlife conservation, and the protection of wilderness is not something I've taken up within the past few years. Rather, it has been a constant in my life that has come to define me. Because of each individual's inspiration, and the collective support of the global hunting community, I am the hunter and woman I am today.

Through hunting, I have found that the bonds I form around an evening's fire - or on top of a snow-covered mountain - are as deep, as they are extraordinary. Having been blessed to hunt on six continents has taught me that by living life as a hunter, I experience meaning and purpose that transcends age, culture, creed, language, and gender. This shared understanding; this bloody, messy, complex, primal love of hunting is a value in and unto itself, because it leads us to the most basic element of our own humanity. Therein lies the key to preserving the modern cultural acceptance of hunting; our humanness.

Celebrating the Diana Award is an opportunity to remember this humanness, and knowing that it comes with a range of emotions and holds us individually accountable. To be a hunter, we know there is joy in a proper stalk, regardless of the outcome. As well as disappointment, in a failed stalk, or missed shot. We have felt the swelter of heat, and the numbness of cold. We know the difference between the ecstasy of exhaustion, and the agonizing pang of burning lungs.
I see some of you nodding your heads in agreement, and with a slight smile, as you have experienced those same moments afield. Although you have felt what it means to be a hunter, let me ask you… have you told your stories to those who do not look or live like you?
We must all focus on becoming better storytellers, sharing passionately and collectively, those moments that link us to wild lands and animals. The freedom to hunt is not a right; it is a privilege. And that privilege -- is exactly what SCI is fighting for. Internationally, nationally, and locally through the leadership of our chapters and selfless volunteers.

So, here is to another 50 years SCI, of charging ahead, and being first for hunters and wildlife!
In closing, I hope that the Diana Award's celebration of the accomplishments of women in the field inspires other women to be bold, wild, and relentless in their pursuits. But also, to speak your truth of who you are and what we do. Ladies and gentlemen, thank you all for being here to share on this occasion.

Good night and God bless.
Safari Club International's Diana Award Recipient, Britt Longoria - Introduction Video
Britt's Acceptance Speech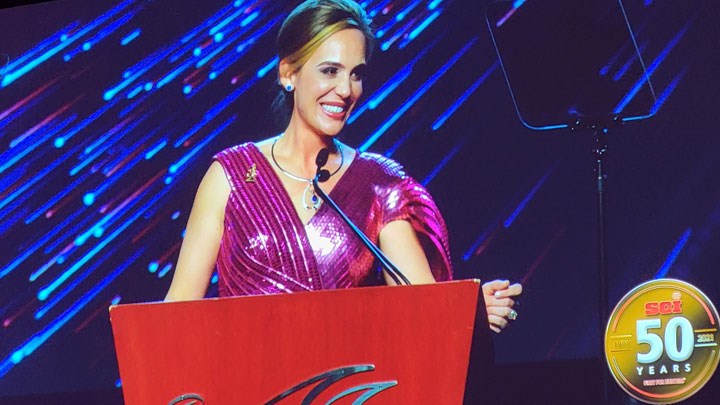 Post Tags
Recent Posts
Apr 2022
Jan 2022
Nov 2021
Jun 2021
Mar 2021
Jan 2021
Sep 2020
Mar 2020
Feb 2020
Jan 2020
Oct 2019
Sep 2019
Aug 2019
Jun 2019
May 2019